This blog post containing tweets and analysis is in regards to Live-tweeting exercises I have been participating in for the last 6 weeks for my Future Cultures class (BCM325).
The following tweets are a curation of some of my more significant contributions and interactions during the live tweeting of a weekly screening that explores the concept of the future. During the past 6 weeks our screenings were: 'Blade Runner 2049' (2017), 'The Matrix' (1999), 'Alita: Battle Angel' (2019), 'Ready Player One' (2018) and 'Robot and Frank' (2012).
---
WEEK 6- 'Blade Runner 2049' (2017)
By Week 6, I felt like I had a better idea of what I was doing when it came to live-tweeting. I also definitely felt more comfortable blurting out my opinions than I did at the start of this subject.
For the 'Blade Runner 2049' screening, I contributed to a few significant conversations. In particular, the idea of Replicants being aware of their lack of identity and what it means to be human (a reoccurring theme throughout all of the screenings).
---
WEEK 7- 'The Matrix' (1999)
If I'm being honest, 'The Matrix' screening was something I was a little intimidated by. I had never seen the film, but of course I knew of it's reputation of being a complex but highly praised movie. I did find the film a little harder to keep up with the live tweeting without missing any of the key plot points.
Researching into the director choices helped me uncover some of the purposeful layers of meaning, such as the character name choices and costuming.
The lecture material also inspired some of my questions and thinking whilst watching the film.
---
WEEK 9- 'Alita: Battle Angel' (2019)
'Alita: Battle Angel' was another film that I didn't know much about prior to the screening which also made it more difficult to relate to the lecture material. However, further research into the cyberpunk genre helped me gain a better understanding of the films messages.
One of the things I noticed straight away was the classic polluted setting we see in a lot of futuristic dystopian texts. As well as, the impact cyborg appearance had on how I felt about the different characters, which my peers also discussed.
---
WEEK 10- 'Ready Player One' (2018)
The live tweeting experience for 'Ready Player One' felt a lot different compared to other weeks. In this week, I felt like I provided some engaging commentary, which my peers responded well to.
---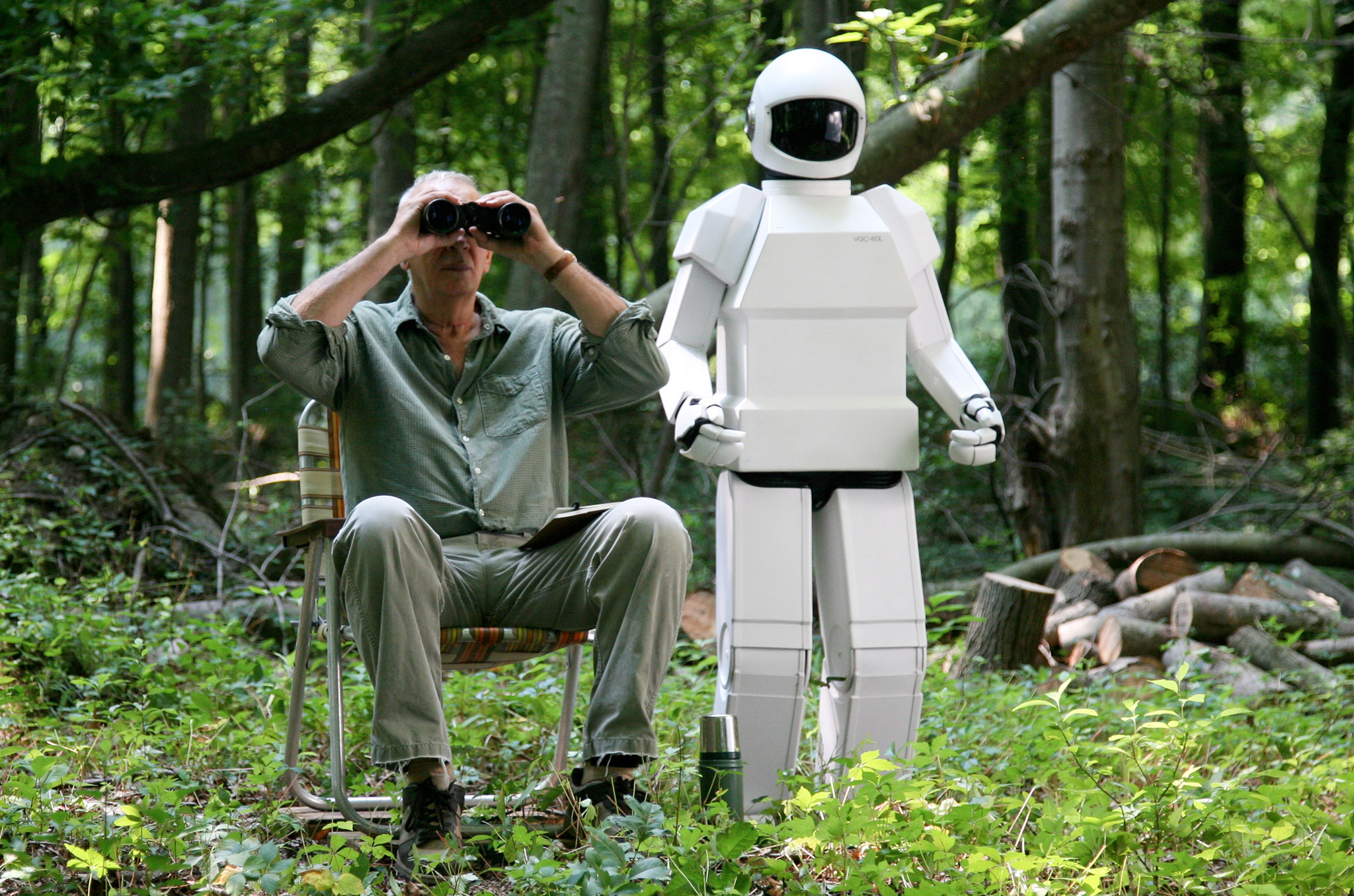 WEEK 11- 'Robot and Frank' (2012)
'Robot and Frank' turned out to be one of my favourite screenings throughout the subject and I felt like the story related to a lot of the ideas around AI in the more imminent future.
I think that using the lecture material and other relevant researches provided me with a strong foundation and enabled me to better analyse the film.
Furthermore, I was able to better engage and participate in other conversations, as well as identify significant themes in the film .
---
SELF REFLECTION:
Overall, I think my live tweeting has improved tremendously.
By using the lecture material and high quality research to help form my opinions I felt more at ease drawing conclusions and making analyses about the films. I also think I have gotten a lot faster and more efficient at identifying and sharing specific and relevant ideas in real time- one of the apparent core skills of live-tweeting.
Overall, I think I have made interesting and significant contributions to the various conversations taking place during the live-tweeting screenings, and I have learned how to engage, research and analyse effectively. I didn't expect to gain these skills from this subject initially, but I can now appreciate how valuable they are- especially in regards to my future career.

---
If you're interested, check out my other tweets here!