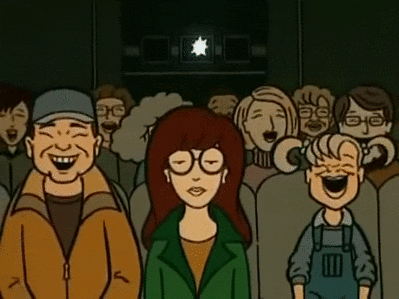 What is an audience? According to CTI Reviews (2019), an audience is a group of people who participate in a show or encounter a work of art, literature, theatre, music, video games, or academics in any medium. While some mediums/ events invite overt audience participation, others only allow clapping, criticism and reception.
In a world where media is being consumed more frequently and at a greater level, the ideas surrounding what an audience is are constantly developing.
So, what does it mean to be a part of an audience? To be a part of an audience in the modern world means to be a part of a group that experiences/ consumes the same thing, regardless of the time and place.
The idea of what an audience is, is constantly changing as new medias are developed and introduced.
"Even though we might reliably assume that a lot of people are reading the same magazines, listening to the same radio stations and accessing the same websites, it is unlikely that they will be doing so in the same place or necessarily at the same time." – Susan .E Turnball "Imagining the Audience"
What do we do when we are a part of an audience? Well this depends on the type of audience, sometimes we observe, listen and take in the content. Whilst other times we actively engage with the content, whether that be by liking, sharing, or commenting our own ideas.
Check out this article to find out more…
My Audience Experience:
In 2017, I was lucky enough to be able to go to Hawaii with my family. We stayed on the island Oahu and spent the time there exploring the culture and beautiful landscape. One day from that trip I will never forget is when we went to The Polynesian Cultural Centre.
It was amazing! I would recommend visiting it if you ever get the chance.
While we were there we decided to get tickets for the night time show they produced called "Ha: the Breath of Life".
The show was incredible it was so professional and entertaining and the story line was fantastic! It explored all the different Polynesian Island cultures and their histories through song and dance, showing me a new world that I previously knew nothing about.
Like any live theatre experience, there were some negatives such as the baby in the row behind me crying every now and then and it was a little hard to see sometimes because of where we were seated. But the positives definitely outweighed all this, there's something very special about being apart of a physical theatre audience, you are sharing the experience, sharing emotions and there is almost a feeling of community when a part of an audience like this.
I took away so much knowledge from this performance, before visiting Hawaii I didn't even know which islands made up the Polynesian islands, much less there history or culture. I was totally clueless!
So Mahalo (thank you) to the Polynesian Cultural Centre for providing me with this experience and to opening my eyes to so much beautiful and vibrant culture!
Be sure to let me know your best (or worst) audience experience in the comments below!